23 August 2019
An app to track ticks and prevent Lyme disease has been launched in the Highlands, with funding from the European and UK space agencies.
The £1.1 million project will allow members of the public to report tick sightings and bites and help scientists monitor cases of Lyme disease.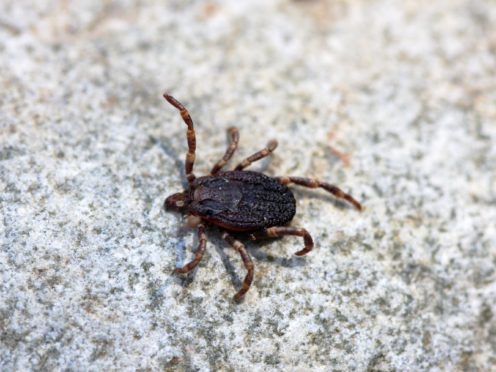 Developed by International Disease Mapping Apps, a new company formed by Scotland's Rural College (SRUC), LymeApp uses satellite data to highlight where the disease has been detected across the northern hemisphere.

Data will be monitored by the Scottish Lyme Disease and Tick-borne Infections Reference Laboratory in Inverness, where developers hope to use the information to stop the spread of the infection.
Read more: New App Tracking Ticks To Help Prevent Lyme Disease
22 August 2019
BDS has been briefing BBC journalists about the dangers of getting too close to park deer.
Despite repeated warnings, some members of the public are continuing to get dangerously close to deer. Which the BBC highlighted in their article "Wollaton Park deer selfie warning ignored by visitors".

With the Autumn rut season just around the corner, BDS wanted to urge the public to stay safe when watching deer. 
Deer are wild animals and park deer are no exception. They may be used to humans and will tolerate our presence, but don't be tempted to get too close in search of a photo or a special encounter.

Please keep your distance!
06 August 2019
BDS Trustee Director Professor Simon Gibson launched its new deer app on Friday 26th July at The Game Fair 2019.
The official BDS app has been designed for anyone with an interest in UK deer. Key features include information on our deer species, advice related to deer, ability to record a deer sighting and contribute to our survey work, weather, sunrise and sunset times, recipes, useful contacts and more.


Whether you are new to deer or a seasoned deer enthusiast this is the perfect app for you.

Download the app today:
Play Store link:
https://play.google.com/store/apps/details?id=com.britishdeersociety.bdsapp&hl=en

Apple App Store link:
https://apps.apple.com/gb/app/bds-uk-deer/id1473757437